Large group of upperclassmen to lead Scholars' Bowl team
Coaches are seeking freshmen, sophomores to join the team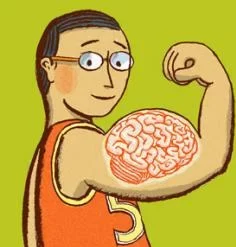 Scholars Bowl participants are excited about heading to competitions this year.
"I love being in Scholars Bowl," Varsity Co-Captain Charlene Arrieta-Renteria said. "I love the high speed memory recall that every person on the team has to use in order to buzz in within seconds of the question being asked."
Scholars Bowl is a knowledge-based competition between other teams at different schools. Participants are asked trivia-type questions, and they buzz in to answer. The team that answers correctly and faster moves forward.
There are six categories including World Language, English, Science, Math, Fine Arts and Current Events. They are looking forward to competing on Oct. 29 at Wichita East High School because it's where they see where they fall among the top schools.
There are 21 students in Scholars Bowl at the moment, but the coaches want more people to join. The current group is almost all juniors and seniors. Practices are before and after school on Thursday, and students can come to one or both.
"We have such a strong upperclassman team," said Melinda Jett, who co-coaches the team with fellow English teacher Katrina Paradis. "But we really need some underclassmen to come in and have a couple years playing in junior varsity so they can step into varsity role when they get to be a junior and senior."
Jett and Paradis became sponsors last year, and they are loving it so far.
"Our students are so smart and their depth and confidence of knowledge is so impressive to us," Paradis said. "As coaches, we really enjoy these young people we are working with and it's super motivating for us."
Leave a Comment