Contact
Staff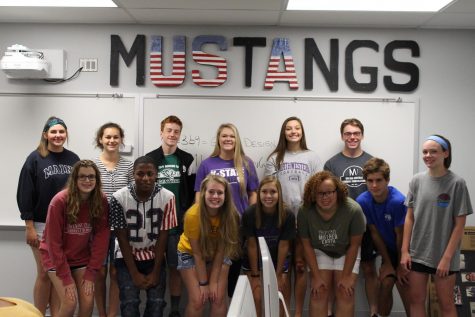 Editor in Chief: Morgan Dolton, Annie Hayes and Chloe Guillot
Feature Editor: Chloe Guillot
Student Life Editor: Morgan Dolton
News Editor: Will Hayes and Caroline Donatell
Copy Editor: Gracie Schroder
Online Editor Molly Michaelis
Opinion Editor: Madeline Paradis
Sports Editors: Holly Sanderson and Ryan Dix
Arts Editor: Annie Hayes
Reporter: Maria Gutierrez, Saria Taylor and Malcolm Berkley
Advertising
For online advertising, email scpylon@gmail.com.
Letters
To submit a letter to the editor for the opinion page, email your letters, preferably limited to 500 words, to scpylon@gmail.com. Submissions must contain a full name for inclusion, and we will contact you to confirm that you are the author of your letter. Letters may be edited for clarity.
Complaints, comments and concerns
Concerns about content of The Pylon and chsPylon.com should be directed to the adviser, J.D. Garber, who can be emailed at jd.garber@usd305.com and called at (785) 309-3578.
Reports about wonkiness and weird stuff on the website—not content related—should be directed to scpylon@gmail.com.com.