State meet a motivator for cross country team
Mustangs begin season Saturday at Manhattan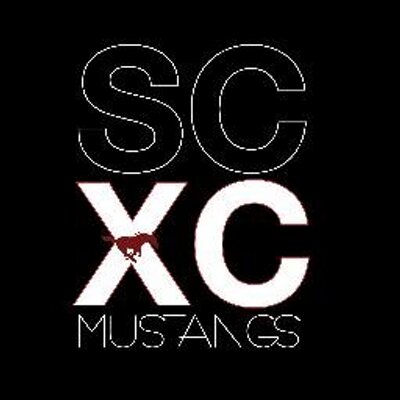 Before they have even run at their first meet, the Mustang cross country team already has its goals set for the 2022 season.
"Our goal this year is to go to state for cross country as a team," junior Cooper Affholder said. "We help each other. We work hard every day."
Head coach Brad Dix said that by nature cross country runners are self-motivational, but he helps them focus on the process and supports their goals.
"They give us the right workouts to do," Affholder said. "They tell us that even if we don't have the best day to just go out and do our best because anything we do is better than nothing."
The team's first meet is this Saturday at Manhattan's Congo trail.
"Our first meet is really difficult," Dix said. "It is in Manhattan. It's on a tough course with a lot of bigger schools. We have a philosophy that it is a quiz. Our test is at the end of October and this is a quiz. It's going to teach us something about what we need to work on going forward. We are not married to the result but we will learn something from the process."
After graduating several seniors from the class of 2022, the cross country team is looking to new leadership to guide them toward their goals this season.
"Zack Tibbits and Titus Shafer have done a great job," Dix said of the seniors. "They started doing a lot of things over the summer to help me and they have just done a great job of setting great examples. They set a great example because they work hard every day."
The boys cross country team will look to be more competitive from top to bottom this year and the girls team will work to gain experience with their younger group, Dix said.
"One of the great parts about cross country is that you can easily see progress throughout a season," Dix said. "On the guys' side we have a little more experience and we have some really solid young guys who have come in and are pushing from the bottom."
The Mustangs employ a strategy of running together during races, Dix said.
"It's called pack running," Dix said."It's always easier in a race if I'm running with a teammate, because there is going to be a choice. Every runner will come to a decision point in a race when your brain is sending out signals saying 'you need to slow down.' It's much easier to keep going when I'm running with a teammate than by myself."
The runners get a unique chance to experience the state course they have a team goal to reach before the actual state meet. They have a meet on Sept. 24 at Rim Rock Farm in Lawrence, where the state championship will be held on Oct. 29.
"We will work every week and try to get them to be realistic about their goals," Dix said, "but chase them relentlessly."
Leave a Comment