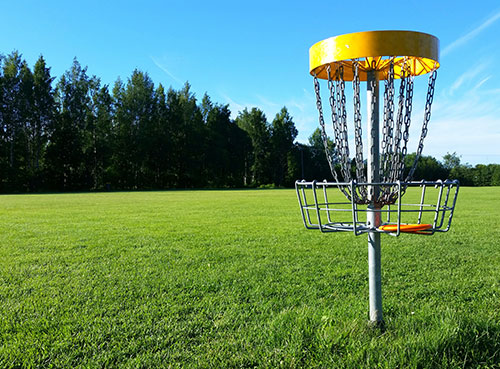 Disc golf team ready to let it fly
Student organizer hopes to see club grow this year
Sep 9, 2022
Disc golf club players are ready to meet up and represent Central for another year.
"I am pretty excited for this year," junior Brock Dolton said. "It will be nice to see everyone again and get to play more disc golf with them all."
Disc golf is similar to golf. Instead of using a ball, you use a disc from a tee pad, trying to make it into a metal chain basket with the least amount of throws possible.
Science teacher Tyler Barnes is the sponsor of the disc golf club. He said he is immensely proud of his players.
"The players really run things themselves," Barnes said. "They really organize everything and have a rotating hands-off approach to it, because it is their thing and they are building that community together, and I think they've really held themselves up and helped each other out too."
Senior Bodie Foley is the club's student organizer. He started it last year and already has thought of new ways to expand it.
"I really want to grow the club this year," said Foley, one of about 15 club members. "Last year was a good start but I have big expectations. I'm planning with Chapman Disc Golf Club about setting up a school tournament sometime this year."
Working that into an already hectic schedule could be a challenge, Foley said.
"We will have meetings in ELO, but the real part of the club is playing after school," Foley said. "Everyone, including me, has such a busy schedule with sports and jobs; finding a time for enough people to play was quite difficult last year. I'm still thinking of ways to get around that."
Junior Calum Johnson is another player who's excited to play again.
"We got a lot of new people coming out to play," Johnson said. "I'm looking forward to going out and throwing with 'em and getting better."