Double Trouble
Fourth-ranked Mustangs sprint to 4-0 record led by Division I college commits Kierscht, Williams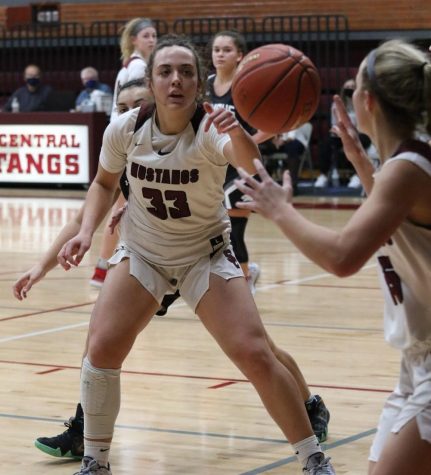 Whether it be Alabama vs. Clemson in football or Duke vs. North Carolina in basketball, the competition of high-level athletics is addicting — especially at the NCAA Division I level.
Juniors Aubrie Kierscht and Hampton Williams are going to be thrust into that arena, as they have recently committed to play basketball at the United States Naval Academy and Abilene Christian University, respectively.
For now, they are part of a Mustang team that is ranked fourth in Class 5A after a blazing 4-0 start in which they outscored their opponents by an average of 62-28.
The Mustangs experienced their first setback on Thursday night, losing 60-52 at second-ranked Andover Central. They don't play again until Jan. 8.
Kierscht, who made last season's Salina Journal All-County team as a sophomore, will go on to play guard for the Navy Midshipmen. She has shined at that position since starting at Central, averaging 17.2 points per game last year and 21 this season, which is fifth in the state.
Kierscht is one of the state's deadliest outside shooters. She made 62 three-point shots last year — fourth-most in Kansas — and this season she leads the state with 4.75 three-pointers per game. She also is blowing away the field in three-point percentage at a sizzling 65.5 percent (19-for-29).   
"I had a ball in my hand at a very early age," Kierscht said. "My dad played college basketball and even as a baby I would just sit in awe watching the game that I have now grown to love. 
 "As I got older, I realized that now my goal would be to go to a DI college and earn myself a spot on a WNBA roster." 
The Navy women's team is part of the Patriot League, where they play teams such as Army West Point, Lafayette, Loyola Maryland and Bucknell. Navy has made an appearance in the conference championship game seven times and won a total of 26 games in the league's tournament, which is second-most in league history. 
"I would have never told you I was going to attend a school that was 19 hours away from home," Kierscht said. "Much less would I tell you I was going to attend a service academy. I asked God to lead me where I was supposed to go and I truly believe this is the place."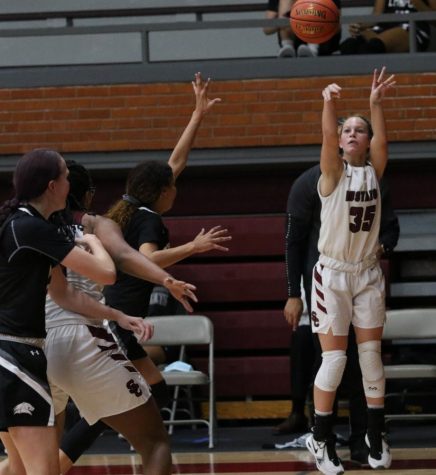 Williams, a guard/forward, earned All-County and All-Salina Invitational Tournament team honors her sophomore year and will continue her career with the Abilene Christian Wildcats. 
Last season, Williams averaged 10 points a game, 6.6 rebounds and two steals. She grew up in a basketball family and has played for years, and she said she learned a lot from it. 
"Playing basketball has taught me discipline, patience and work ethic," Williams said. "The right people will always see how much time and effort you put into something." 
Williams, who plans to study pre-med at Abilene Christian, said there were several things that attracted her to the 4,500-enrollment school in Abilene, Texas.
"I chose ACU because they're a huge winning program and play the way I love to play, and Abilene is a great community," Williams said. "Some benefits are that their med program is really great and they've made it to the NCAA tournament and have been Southland champs for multiple years."   
Central women's basketball coach Chris Fear said he is not at all surprised that the girls have achieved such a milestone. 
"First of all, both Hampton and Aubrie love basketball," Fear said. "When you love something, you will spend the time necessary to become skilled in that area. They want to work at basketball and get better. They have tremendous drive to become the best they can be."
With two Division I talents leading the way, the Mustang coaches and players have high expectations for the 2020-2021 season — even if there will be minimal crowds due to COVID-19.
"We need to be the ones who provide energy," Fear said. "We have to be very enthusiastic in practice and carry that over to the games. It is something we are concentrating on during the preseason."
 "I expect a lot from myself," Kierscht said. "I expect myself to give 110 percent every day, and I expect nothing less from my teammates.
"This season should be one to remember, but before we get rings on our fingers we have to be willing to get better every day and that is more than just having skill on the basketball court. (There has to be) enthusiasm, trust, commitment, accountability and communication. If we can do all those things day in and day out, we will have a very successful season."