Art Acceptance
Five Central artists have work accepted into shows
Senior Rebekah Franklin is among five Central students who have had their work recently accepted into art shows.
Franklin said she was excited to have an opportunity to showcase her talents.
"People will see my art and they will want to maybe give me scholarships or recognize my art," she said, "so that I can continue doing what I love."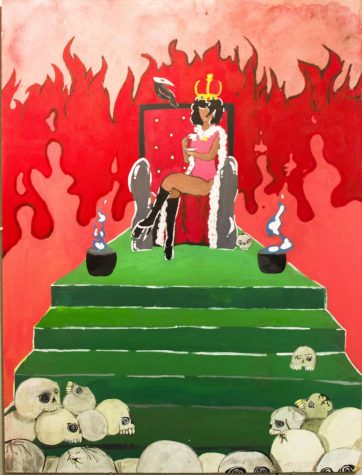 Other students accepted into the Sunflower Biennial are: Lexus DiLorento, Emily Redding, Hana North, Rebekah Franklin and Layna Kinnaird.
Kinnaird, a junior, was accepted into the Scholastic show for the second-straight year. 
Kinnaird said these shows are a great way for beginning artists to show off their work.
"It gives us young creators great feedback and validation," she said, "letting us know we're doing good, and to push ourselves to keep going."
Art teacher Larry Cullins made it his goal to have more students enter their art in shows this year.
"Our job here is to help them get their work ready to enter the show to begin with helping them, and then we have to wait," Cullins said. "That's the hard part."
Franklin said she has had works accepted to shows in the past such as the Bethany College regional high school exhibition in 2020. 
"Art is an expression of emotions and who you are as a person," Franklin said. "So when you don't display your art then nobody really gets to see who you truly are."
Franklin plans on pursing art as a career as an art teacher or art therapist.
Central students also are entered in the Scholastic Art Show, which is at Mark Arts in Wichita.
"That one is harder to get in because it's a national show," Cullins said.
The top 100 pieces from the Scholastic show are submitted to a national contest in New York.
"Every once in a while we'll get someone into the national version of it," Cullins said.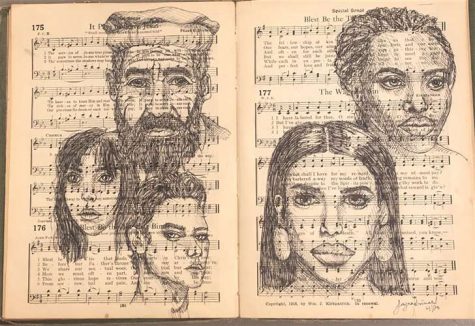 The students said they were grateful for the opportunity to display their art.
"Not many people know about the talent young people have," Kinnaird said. "We have the type of talent that some other people are threatened by, but it makes us stand out."