Sporty Charms
Every athlete has that one thing they can't go without before competing, it could really make or break the whole night. 
Several Mustang athletes said there were things they couldn't live without.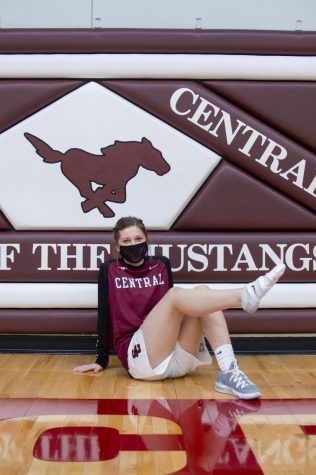 Sophomore Brynn O'hara's good luck charm is to wear two socks during every basketball game — and even practices. 
O'hara wears one tall sock and one ankle sock, on each foot to keep her shoes tighter. 
"It helps keep my feet still and less fiction so I don't get blistered," she said. 
The socks are also her good luck charm. 
"I've done it ever since I was little," O'Hara said.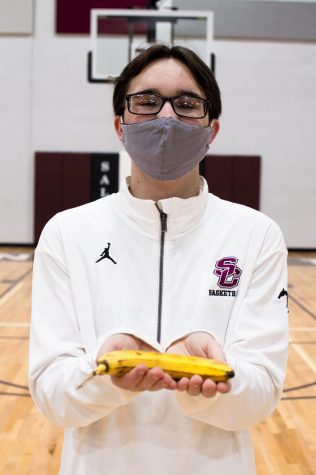 Freshman Cooper Affholder always has the same meal before his basketball games.
 "Bananas have good potassium and they're a good source of several vitamins," he said. "It's not superstitious, it's just my favorite fruit, and they taste good."
Senior Katlee Jennings has had the same headgear since she started wrestling her sophomore year. She isn't superstitious, but the head gear is very important to her.
"It's not so much superstition as it is just the way they've formed to my head," she said, "to create a level of comfort knowing they won't fall off or be too tight."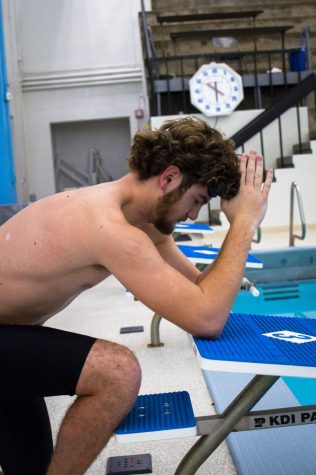 Good luck charms for some people are tangible items, for others it's the things you can't see that matter most. 
For junior Grant Shepard, it's a long prayer before every swim meet. 
"It is special to me because I know that God is the only one that I can always trust and always have by my side," he said. "I feel empty if I ever go into any sport without a prayer."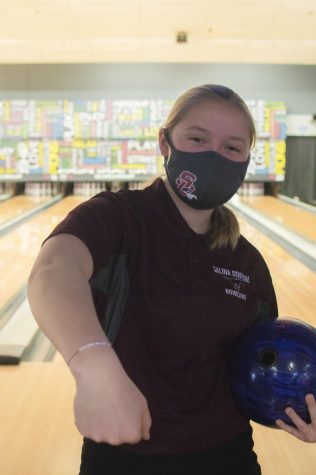 For bowler Amelia Coykendall, it's a special bracelet she wears during games that was made by her older sister.
  "It's not special to me in a lucky kind of way, but I wear it because I miss my older sister and I love her," said Coykendall, a sophomore. 
Coykendall's older sister bowled as well, which just makes her bracelet even more special to her and lets her carry on her older sister's legacy.