You Deserve a Break Today
Salina-area sites offer several opportunities to explore, unwind
When it comes to finding something fun to do, we start to run out of ideas. This pandemic has greatly restricted how we do things today, and it has forced us to find new activities to pass the time. 
You and I can both feel for each other on this one: You just finished another long day of work, and you want to take your mind off of everything for a while. Getting on your phone or playing video games is not the only solution to this problem. A better one is taking a short road trip.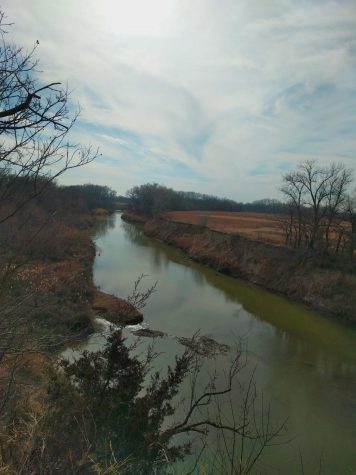 Traveling can aid your mental health. A 2002 UK study found that people are happiest when they have an upcoming trip.
Science proves that we tend to look forward to great experiences more than great possessions we could obtain. So it's not about visiting new places necessarily, it is about getting away from the old ones. 
So get out of town and make a day of it. Kanopolis and Wilson lakes to the west, Bennington Lake and Rock City Park to the north, Milford to the east, and Coronado Heights to the south have beautiful scenery and a variety of hiking trails. The Konza Prairie Nature Trail near Manhattan is about an hour away but well worth the drive.
Or stay closer to home and take advantage of local hidden gems such as Lakewood Park, Indian Rock Park or the Marty Bender Nature Area near the Land Institute off Holmes Road. All three offer beautiful views and hiking trails.
If you prefer something a little more urban, interesting tourist sites like the Underground Salt Museum or the Kansas Cosmosphere are less than an hour away in Hutchinson. Wichita, a little over an hour away, has lots to offer as well.
I hope you can find something here to try! If you need more things to do during this rough season, consider traveling as a new hobby. 
Studies say that doing an outdoor activity, whether it's playing sports, taking a walk, or driving in your car, is good for you. So what are you waiting for? Go out and make the most of the day!