Campus Connection
YMCA offers students extended learning opportunities

Loading ...
As we all know, this school year hasn't been like any other school year. Kids are having to balance in-person school and online school. Being a middle school student already comes with its fair share of challenges without coupling them with a pandemic. Students are faced with multiple classes and harder work than they might be used to.
Sometimes, students don't have a parent at home who can help them with their homework. Not having the same resources as other students can make it hard for them to get their work done and manage their time. 
"
We also help them get in the mindset of going to school. We like to make it a positive environment for them."
— manager Marti Higdon
There is a new study facility in town called YMCA Campus Connection. They are helping people all over with their organization. They have old teachers, subs and even college students from Kansas Wesleyan giving students extra help. 
"At the YMCA Campus Connection, we like to help the kids that don't have the resource at home. We try to make this place a more like environment," Marti Higdon said 
YMCA is very flexible with what they can do. This year we have had a lot of changes such as going to a half day schedule. Since switching to half days, they have been offering different hours for different kids.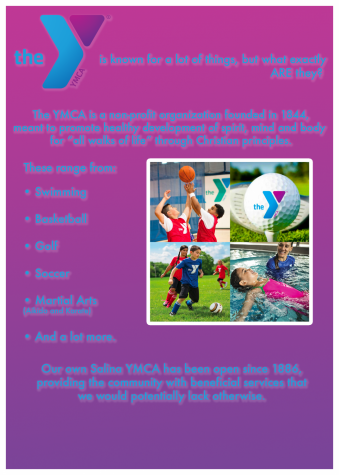 "We have the B group in the morning, and we help them with any homework that they didn't get done that night. We also help them get in the mindset of going to school. We like to make it a positive environment for them," Higdon said. 
Seventh grade student at Lakewood Middle School, Addilyn Jagodzinske, has really enjoyed her time at YMCA Campus Connection.
"At Campus Connection they have really helped me with my school work, and some of my grades have even improved since I have been here. It is just a fun place to hangout and see my friends," Jagodzinske said.
Campus Connection does a good job with juggling fun and school work. They make sure that the kids not only enjoy their time, but accomplish their school work. 
"If students are having trouble with an assignment or even just need a break, we like to allow them to play a game or do a craft that they enjoy," Higdon said. 
The YMCA Campus Connection is a great way to get your students help and involved with the community.
Leave a Comment