'Quaran-teen' Glow-up
Central teens discuss how they have changed since the pandemic started
Central High School students and staff did not expect to go into the 2020-2021 school year having a mask mandate. Nobody expected to be quarantined from school or work — or being cooped up with their family for six months or more.
But for some people, the quarantine offered a silver lining. 
People flipped their situations to benefit themselves. Some people had drastic mental and physical changes that they did not expect. Senior Allexys Ronning-Franco and juniors Trinity Ensz and Gavin Dodge said they see an upside to the quarantine.
Ensz said that as she began to grow into a different mindset by knowing how she wanted to be treated and realizing some things had to change, she started becoming the person she felt most comfortable being. She started becoming true to herself.
"Now I can say I feel way more confident and honest with myself," Ensz said.
During quarantine, Franco said she gained confidence in herself and is a lot happier mentally. She made goals for herself, such as improving the way she thought of herself and being happy with the person she is — and she never let things get in the way of meeting those goals.
"My self-image is a lot better," Ronning-Franco said.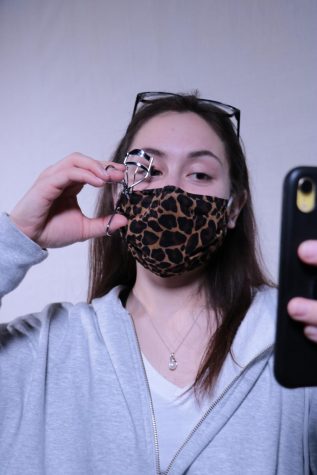 Ensz said she was inspired during quarantine to make physical changes as well.
"My mindset changed on how I wanted to express myself physically," she said. "Lately my style and makeup have drastically changed. Recent influences such as loss of relationships have inspired me to express who I am through what I wear." 
The physical changes gave Ensz a mental boost, she said.
"The only opinion that matters should be yours," Ensz said. "You are your worst enemy, but also your best teammate."
Ensz decided that the physical change she needed was to find the style that fit her best. Going through many different styles and combinations of jeans, shirts and hoodies, she finally found something she felt like herself in.
 Having a good mindset is necessary for accomplishing what you want as a person. As Ensz's frame of mind evolved, her physical appearance did too.  
The break gave some people alone time to work on themselves or to relax and find out what they needed to feel happier. 
"When you start taking care of your body in whatever way you see fit to you, you start to feel happy mentally," Ronning-Franco said. 
Quarantine made school difficult for some. Students struggled with their grades and their motivation. 
"During quarantine I lost my mojo for school," Ensz said. "I required much motivation and inspiration from my teachers and peers."
Not having face-to-face time with our teachers was difficult for some students. It took a toll on them. The drastically different online system just did not work for some kids. 
 "Classes during quarantine were rough, but I'd say I was doing better before quarantine," Dodge said. 
For some, grades got worse, but for others, they didn't see much of a difference. 
"My grades pretty much stayed the same but I like having face-to-face, or should I say mask-to-mask interaction," Ronning-Franco said.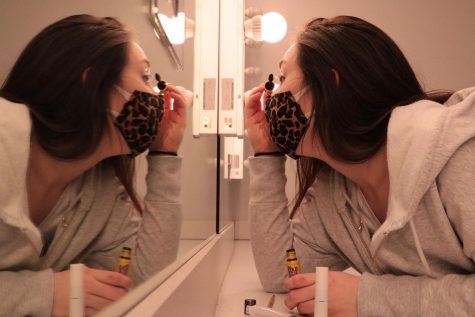 Some changes are just temporary. But these students think that what changed during quarantine will follow them throughout life.
"I think it will stick with me even after COVID goes away," Dodge said. 
One could say quarantine helped people with figuring out how 2021 is going to go. Even with school being online and different from the norm, these students still found a way to take something bad and make it better.
Ronning-Franco believes that since quarantine, anything is possible.
"I mean I got this far with COVID," she said. "Imagine how far I could go without it."