New Schedule Shows Promise
Grades have improved; students see positives and negatives
There has been lots of discussion about whether the new hybrid schedule is better than the old one.
There are a few questions that come to mind. What was wrong with the old schedule? Why did it change? Are we benefiting from this new schedule?
"We have seen an improvement in student grades," Principal Dr. Matthew Brungardt said. "However, it is a little difficult to compare final grade to mid-term grades. We will be better able to gauge the improvement after the semester concludes in January.
"The change in schedules was not only made for academic reasons. The district made the change because students would benefit academically and socially by attending school each day."
Freshman Nehemiah Gomendoza said he prefers the old schedule (80-minute classes two days a week and three days studying at home online) because if offers greater flexibility with less burnout and loss of sleep.
Gomendoza said that with the new schedule (attending 45-minute classes morning or afternoon, Monday through Friday), there is not enough time to complete work.
"It isn't as bad as to where we are not learning," Gomendoza said. "However, one lecture is drastically shortened meaning that there is less time for the lecture and it is more prone to have homework."
Junior Candace Gomendoza pointed out that the scheduling change affects more than just students.
"Teachers may have to teach twice as much, and it might be more tiring," said Gomendoza, who is Nehemiah Gomendoza's sister. "Plus, with this scheduling, the parents of the students who can't drive are getting burned out to drive back and forth. The time constraint every day is crammed with little time for discussion in class."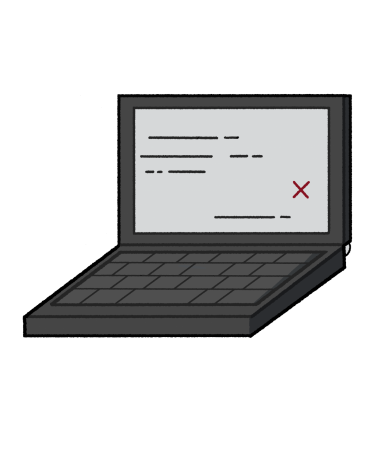 Sophomore Paige Hinca said she likes the new schedule because it allows for more social interaction with friends and face-to-face time between teacher and student.
"The new schedule has made school easier for me to complete schoolwork because it keeps me motivated," Hinca said, "but not stressing me out too much because I only have to be there a half day."
She said the shorter classes are sufficient for her to do her school work.
"It has been the perfect amount of school," Hinca said. "Not too much to be overwhelmed, but enough to keep me busy."
Central SPED teacher Steve Rivers said he has seen benefits from the new schedule.
"I can manage the assignments, and the students seem to work better when they are working in the building," Rivers said. "I try to make it relevant and not just busywork."
Hinca agrees with Rivers that the new schedule is less stressful.
"A positive thing that comes out of this is less stress on the students who find school emotionally exhausting," Hinca said. "And it helps teachers by giving them shorter time teaching."
Most of us can agree with Mr. Rivers that we are looking forward to "getting back to our regular schedule as soon as possible."