Boys basketball ends with an exciting game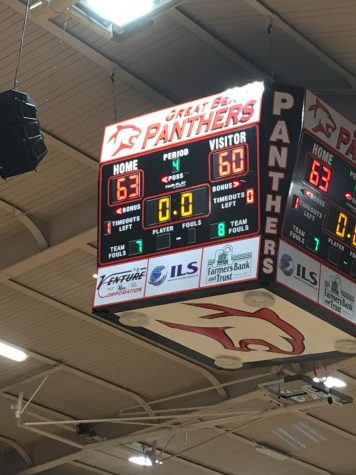 The boys basketball team played a great game against the Great Bend Panthers on March 3. The Mustangs and The Panthers went into overtime with the score being 53-53. With 4 minutes on the clock, the basketball team fought hard and brought the score up to 60. Unfortunately Great Bend ended with 63 points.
"It was a good game especially with me not playing. I thought it was going to be a big concern, but I knew they were going to go out and play. It was a tough loss though," Senior basketball player Jevon Burnett said.
Although The Mustangs lost they still had an amazing season ending with 9 wins and 12 losses.
"I think it was good, especially the way we bounced back after having Caden not being there. There's a lot of guys that stepped up" Burnett said.
Fighting hard every game, this basketball team made Central very proud.