The Wedding Singer opens
Tonight is the first performance for The Wedding Singer. This will run each evening at 7:00 until February 1.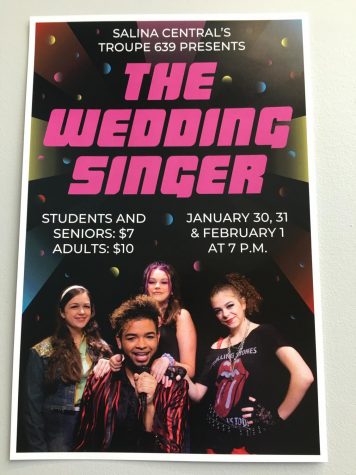 The Wedding Singer follows Robbie, who, rightly, sings at weddings. He struggles with his past love life and new love. The musical is based on the Adam Sandler movie of the same name.  
Freshman Chloe Highsmith is a member of the ensemble. "I play a bridesmaid in a few scenes, and in one scene I play a lady with really obnoxious sideburns, aptly named Sideburns Lady."
Every year, Central's musical combines the arts to create a spectacular story. The cast, music, set, and lights each play a crucial part in bringing The Wedding Singer to life. 
"Seeing everyone go through their own creative process is so cool. It's also really fun to get to know everyone because it's such a wide variety of people," Highsmith says. "You just don't realize how many people it really takes to put on a musical."
Entry for students is $7 and adults is $10.