School leaks.
Hang on for a minute...we're trying to find some more stories you might like.
We put close to 30 mil. in to our school renovation and we all expect it to be perfect and for our school not to leak would be absurd. All renovations come with minor hiccups. Nate Showman Principal of Central High had some great things and also informative. "With weather either hot or cold your building will expand and contract, so with that can cause leaks."  Showman also said " if i remember right they did do some work on the roof but its not a completely redone roof."  Dustin Glavin "its pretty normal for leaks any thing you add in there is a chance for leaks, weather is a main cause for leakage." Glavin isn't to worried about the leaks its pretty normal.
one thing i am extremely proud of is the fact that they all are working hard to fix the leaks and get what needs to be done done. Jeremy Magee  is one of our finest members of our custodial team i asked him a few questions one in particular,if finding and patching leaks was kind of like a guessing game and he said "it's pretty much a guessing game with finding leaks." Magee also said "the rain runs on a metal pipe and drains out." Even though our school leaks we have a lot of great people who do care about us and making sure our school stays in the best condition. showman said "That big chuck of money that would be devoted to that we don't have to worry about that right now, our district does a good job of being financial responsible."  said showman.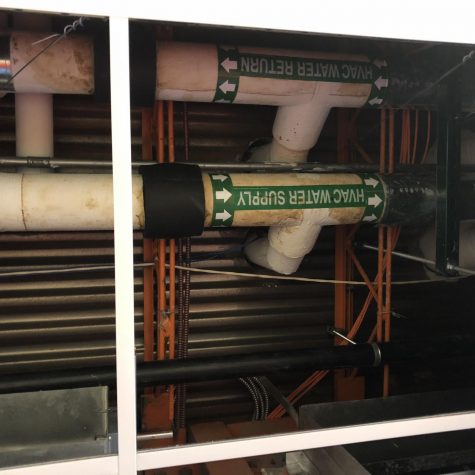 Jasmine