Coach Finch to Retire After Season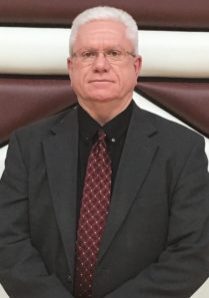 Writer: Callie Sanborn Editor: Aubrie Kierscht
October 11, 2018
"

the team is going to miss him"

— Quinn Stewart

195 wins later Basketball Coach Doug Finch has decided to retire. Finch has officially retired from teaching as of October 9  which will allow him to finish out the school year, and plans to retire from coaching after this season.

"It's been a wonderful 15 years of my life," Finch said.

Finch has 7 Salina Invitational Tournament titles and 12 State tournament appearances. The team is hoping to return to state this year. Knowing his way around success he believes that the team will do well.

"This year we have a chance to be very good," Finch said.

Although Finch loves coaching here at Salina central he is excited to spend more time with his family, which is a main reason he has decided to retire.

"I want to spend a lot more time with my grandkids and I just don't want to miss out on there lives," Finch said.

Many people have started to wonder who the new coach will be, but that is still undecided.

"I have some people in my staff that would be very good," Finch said.

Quinn Stewart is a varsity player for the basketball team. Working with a new coach can be difficult for the team.

"if it is someone in the program I think we will do very well," Stewart said.

Ryan Modin the assistant varsity coach has been working with Finch for 9 years. Together they have been very successful. For Modin it is tough to say how the team will be next year without Finch.

"He has been a part of the rise of the program and it will be tough to replace someone who has been around as long as he has," Modin said.