Central Volleyball Team Remains Positive Despite Losses
Timothy Winn, Harper Heith, Cooper Taggart, Writing
October 2, 2018
The volleyball team won two games recently, going against the Lyons and Sacred Heart varsity. The team's keeping their heads up after losing the past 17 games. Remaining positive, freshman Hampton Williams says they are "keeping their heads up for the sake of the season." The team isn't performing as good as they hoped to, but after the past losses have been by three or four points, they believe they could start turning things around.
"We have six seniors this year, with a lot of experience," Coach Larry Cullin's said, "we didn't realize that competition was going to be really good this year, and I'm not making any excuses but were playing really strong players that have been playing all year and were behind, skill-wise."
Some players on the team feel that the offense could use some improvement, mainly on the serving.
"Our serving is what really brings us down a lot, so in practice we are practicing passing so we can actually get some motion." Sophomore Miranda Jenkins said, " I think we really are coming together as a team, we love each other, we are like family." Jenkins said.
Despite having a losing record, the whole team feels its important to remain positive.
"It's been a tough season," Coach Cullin's said,
"
"but we got good people, so I think we'll end on a good note.""
— Coach Cullin's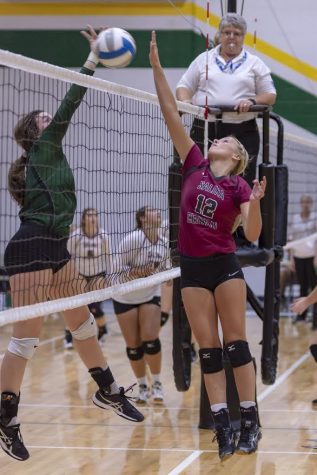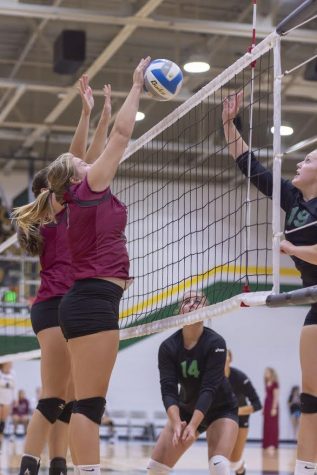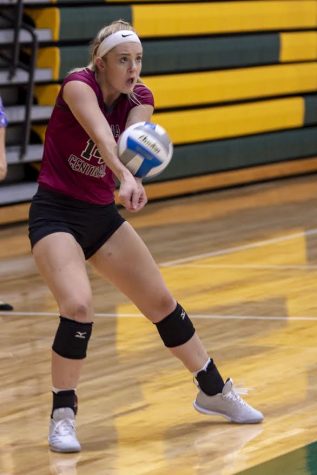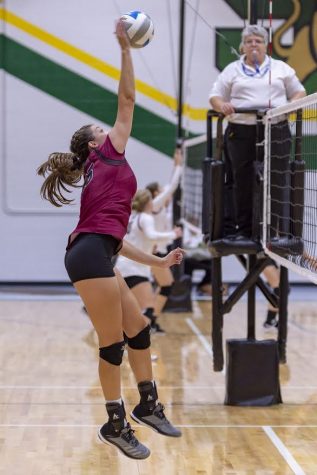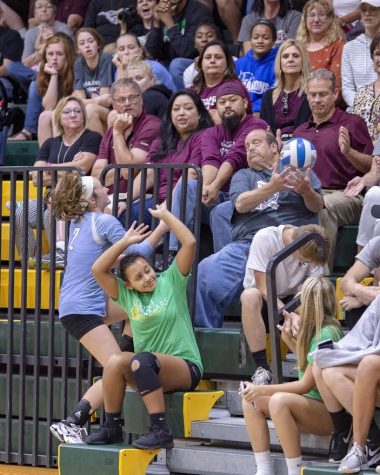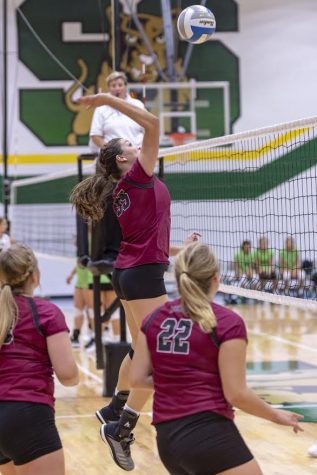 Pictures by Danton Mcdiffett