Central High School Blood Drive
Hang on for a minute...we're trying to find some more stories you might like.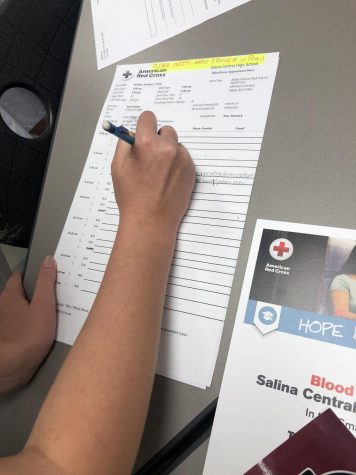 Do you enjoy donating? Do you feel the need to help someone? Then the blood drive is for you! There will be a blood drive ran by The Red Cross , sign-ups will be held in the cafeteria on October 2nd. The blood drive will be located in the small gym at your designated time. There will be snacks, refreshments and monitoring.
We interviewed junior Sara Opat and when asked why she is doing the blood drive she responded,
"I'm donating because Bri and I both decided that it would be a way to help people out."
Opat said that she has never gotten blood drawn before so she doesn't know what it will feel like.
We also interviewed Freshman Karissa Covert on how it felt to get blood drawn and the response wasnt as gruesome as I thought.
"Its really cold when they swab your arm with the alchol wipes and then when they stick the needle in the nurse's hand is also cold and then it takes a few minutes to fill the bag with blood. You can also feel the blood go down your veigns."
This is how Opat and many other students plan to get through this event.