Gaining New People to The CHS Family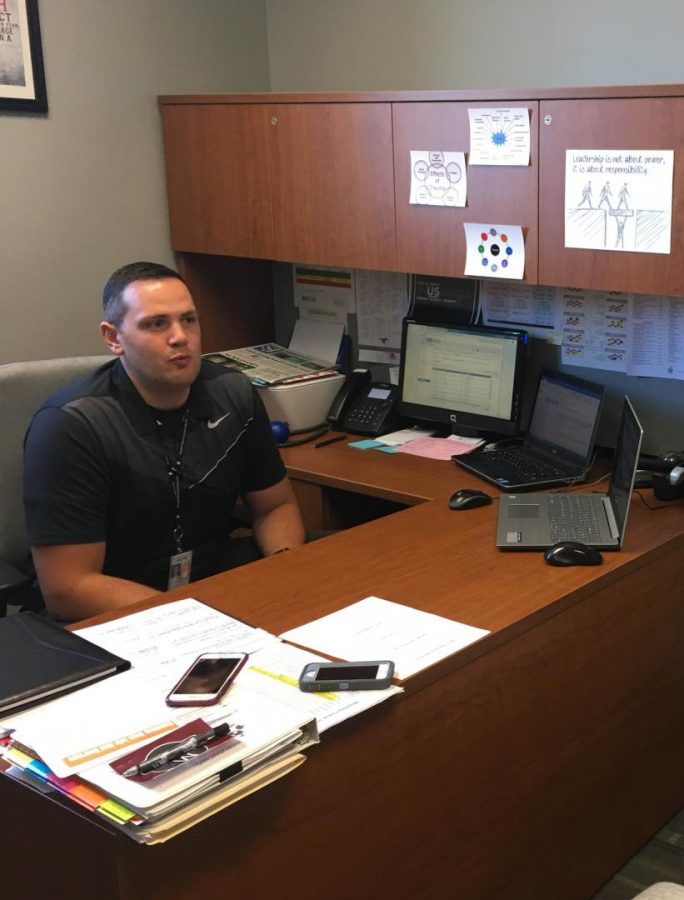 Gaining new people to the CHS family.
Written by: Anna Gutierrez
Edited by: Makayla Anderson
Photo by: Triniti Chance
August 14th, school has started for the year. New students have arrived, along with teachers and a new nurse. Nate Thies, our new CIS teacher -who took over for Mrs. Olivier- is very excited about this school year. Thies recently came from Kansas Wesleyan University as a student activity director, in charge of housing, and student development.
Mid September, just a little after two weeks at Central, Thies said, "I do enjoy my job. I am still relatively new at this position, so I'm kinda learning all of the different functions that go along with it."
CIS teachers are like counselors, but they communicate more than a counselor. The CIS teachers, help students who struggle in school, or have a rough life at home, "I enjoy my job, because of all of the student interaction I get to have on a daily basis" Theis said. When asked what made him take the job, Theis said "I was assistant girls basketball coach and that was my first year doing it. I got to know some of the students, some of the teachers, some of the administrators here at Central. That's what kinda, drew me to Salina Central. When this position opened up, within the school, that was my motivation to apply for it and pursue the position." Theis hopes to continue in his position at CHS.