Orchestra in October
Hang on for a minute...we're trying to find some more stories you might like.
This Monday the Orchestra kicked off the year with a Halloween themed concert. At this concert they played select music that they have been working on since August. They also had a costume contest for the kids that attended the concert.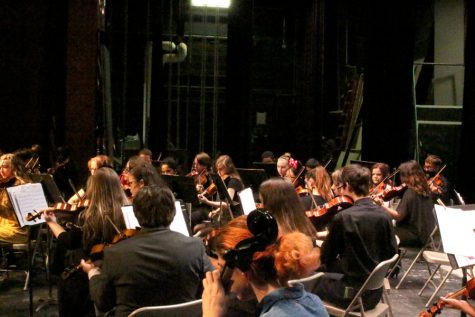 The orchestra plays their first song at the concert.
Sophomore Carly Redding says, "The hardest thing about preparing for this concert, is that we didn't always get a lot of time. For instance if we have to set up in the auditorium or tear down we don't get a lot of time to practice."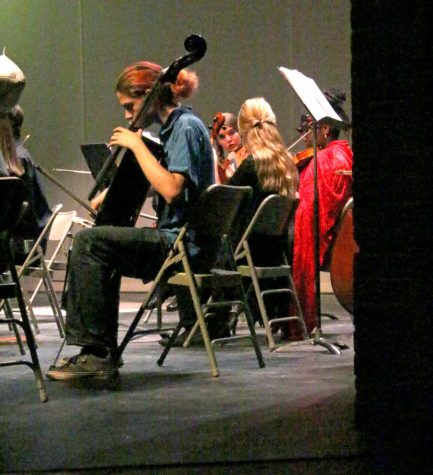 Junior Sebastian Corbin, focuses on the music as he plays his instrument.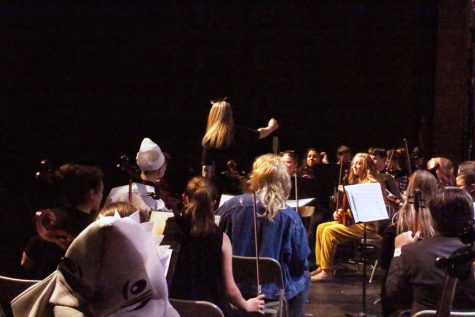 Mrs. Modin conducts the orchestra at their first concert.
After this fall concert, the orchestra will continue to practice and perfect their songs, so that they will be prepared for Joyous Noel and contest in March and April. Other orchestra members will be preparing for KMEA district auditions.