Volleyball comes out with a strong start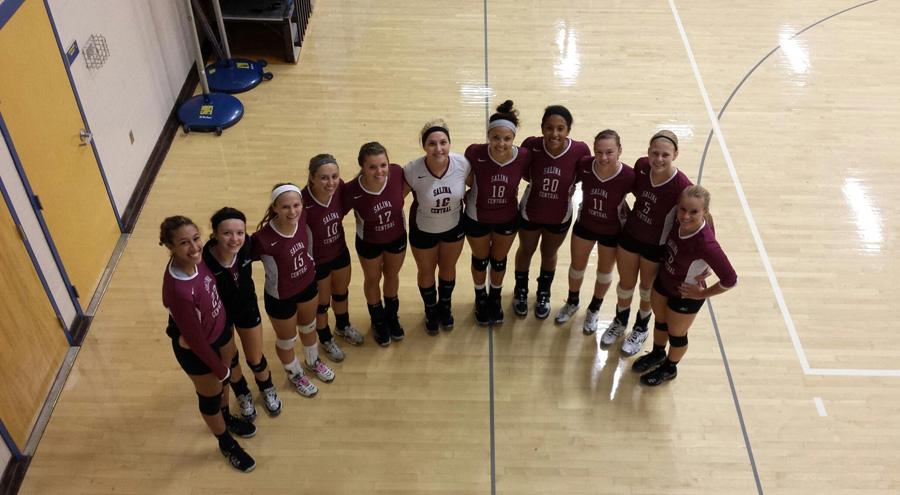 The volleyball team went 4-2 this weekend at Hutch. Central has six returning seniors which should make for a strong season.
"We need the younger girls to step up, accept their roll on this team and do whatever it takes to do their job to the best of their ability," Coach Traci Pfeifer said.
Senior Tara Bradley also believes this start will help the team build from early season success.
"After this weekend of playing and already having a better record now then this time last year, this will definitely be a year to remember. Having six seniors who want nothing more than to win definitely impacts the younger girls on the team. When the younger girls see our drive and determination out there on the court that makes them want to give it there all as well. I have no doubt that this year we will go further then before. I also have no doubt that those younger girls are going to step up when we need them too. We have a strong team," said Bradley.
The Lady Mustangs went 4-23 in the 2009-2010 season, 9-17 in 2010-2011, 25-15 in 2011-2012 and 28-13 in the 2012-2013 season. So as you can see mustang volleyball has improved.
This is the most seniors that the team has had all four years. For the team to continue to be successful senior Allie Nowlin said the team needs to get the younger players more experience and teach better communication.
"For this sport each play is a point, which means whether or not it goes to your team or the opponent, getting behind is something no team can afford. You get behind one or two points the momentum can quickly switch from one team to the other. As  a part of the varsity team we need to come out and take the momentum form the beginning and keep it," Bradley said.
The Volleyball team will have their next game on September 10 vs. Salina South at South High School at 5 p.m.