Officer Plank says goodbye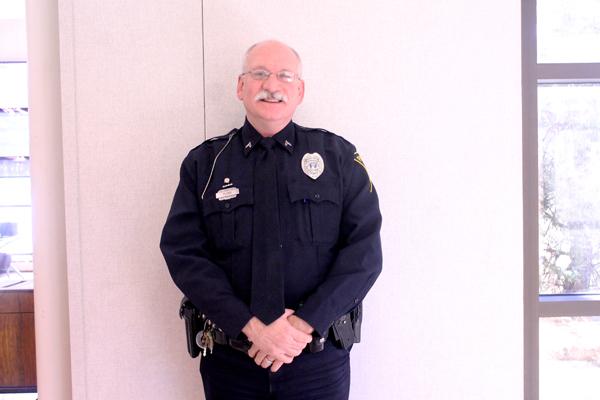 Hang on for a minute...we're trying to find some more stories you might like.
At this mornings staff meeting, resource officer A.V. Plank said goodbye to his fellow Central staffers.

"It was very tough, actually," Plank said. "I've worked with them for a long time and being friends with them makes it hard to say goodbye."
Plank and his wife will be opening their own cupcake business downtown. Whether he is being sweet in the halls or baking sweet pastries, he is sure to be missed around the school.
"I've made many friends here, young and old," Plank said. "I'm going to miss the students more than anything, but I'm also very excited to start a new chapter in my life."
After years of working here, there are many things Plank is going to take away from his experience of working as our resource officer.
"I enjoy what I do, so it was a very tough decision to leave," Plank said. "There are so many different people in this school. I love talking, listening and joking around with all of them."
Even with the hardships of saying goodbye to Central and starting his own business, Plank is looking forward to the new opportunities his bakery will bring.
"Working with the law you deal with a lot of bad, sad and negative things. Even with opening my own store entails hard work and brings its own stresses, but I'm a people person, and I'll be able to just sit back, drink coffee, and talk to all kinds of new people with my new career path. I'm really looking forward to it," Plank said.
Plank will miss working here and the people he's spent his days with, but the students and staff are sure to miss him too.
"The teachers here are my heroes, and I told them that this morning, and it's been a joy getting to know the students here," Plank said. "But don't worry, I will be back to visit."